Commonly-used refrigerated trucks are not only widely used, but also have different specifications and models. The refrigerated trucks range from the smallest model to the largest models, and the number of meters is also different. Here are some brands of small refrigerators: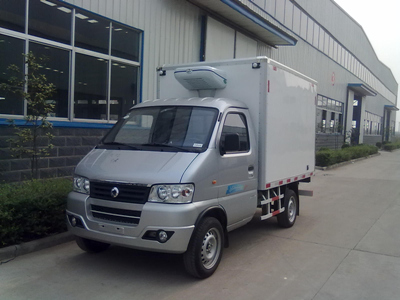 1. Fukuda Yuling Miniature Refrigerated Truck, Configuration Specification: Liuzhou Wuling 60 HP engine (gasoline), 5-speed gearbox, dimensions are as follows: Overall dimensions: 4460*1560*2400MM, Box size: 2600×1460×1470MM , wheelbase 2370, load: 0.5 tons of tonnage, the actual can pull 1 ton -1.5 tons.  
2, Futian Baorui refrigerated (insulation) car, size: container length of 3 meters 2, using all diesel engine 82 horsepower, 5-speed gearbox, 2800 wheelbase, 6.00-14 tires, load: 2-3 tons. The temperature in the cabinet can reach -10 degrees. Â 
3, Dongfeng Furika insulation car (refrigerated car), using Dongfeng original chassis, Chaochai 95 hp engine, size: 4.15 meters long container, a volume of 15 cubic meters, the actual load can pull 3-5 tons. It can be used to transport frozen foods, frozen meats, vegetables, fruits, dairy products, and vaccines.
4. Changan Refrigerator Truck: The length of the cargo box is 2.6 meters. The Liuzhou Wuling engine with 61 horsepower is used to form the vacuum on the car. Temperature plate thickness 8CM. The outside of the box has a high degree of sightseeing. The fresh-keeping unit in the car can make the temperature in the cabinet reach -5 degrees, and configure the refrigeration unit so that the temperature in the cabinet can reach -18 degrees. Â 
5, JAC small and microscopic refrigerated trucks: The interior is equipped with a single-row cab, front wheel front, 2600mm wheelbase, gasoline engine (Authentic State IV) 82 horsepower, 5 speeds, cargo box size 3100×1520×1650 (mm) , The actual weight can pull 2 ​​tons.  
6, Jianghuai refrigerated truck, the original engine of Jianghuai 120 horsepower, 4.2 meters container size, load capacity of 1.49 tons on the household tonnage, vehicle size 5.95 meters.
7. Futian Scenic Express refrigerated transporter is suitable for transporting fresh blood and organs. The speed of the car can reach 120km/h, which is unmatched by other special vehicles. This car has two kinds of single-row and double-row cabs for customers to choose. The engine of this vehicle can reach the national 4 standard, which has the advantages of energy saving, fuel saving, and less pollution. Load capacity: The rated load quality is 0.82 tons.
The SDRFL Cast Version Inline Hydraulic Filter is designed according to international regulations. It consists of a two piece Filter Housing with a bolt-on cover plate. Inlet and outlet positioned at the same side or opposite side.

Filter elements are validated according to ISO test standard, with the following pressure stability values:
BN/HC: 25 bar P/HC: 10 bar
Wire mesh( W/HC ): 30 bar V: 30 bar

Compatibility
It can be used for mineral oils, lubrication oils, non-flame fluids, synthetic and rapidly biodegradable fluids.
For water or other application, please contact us.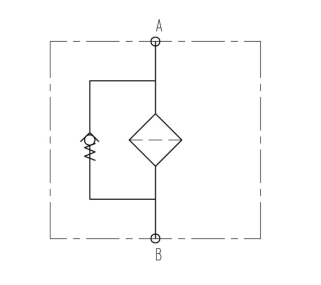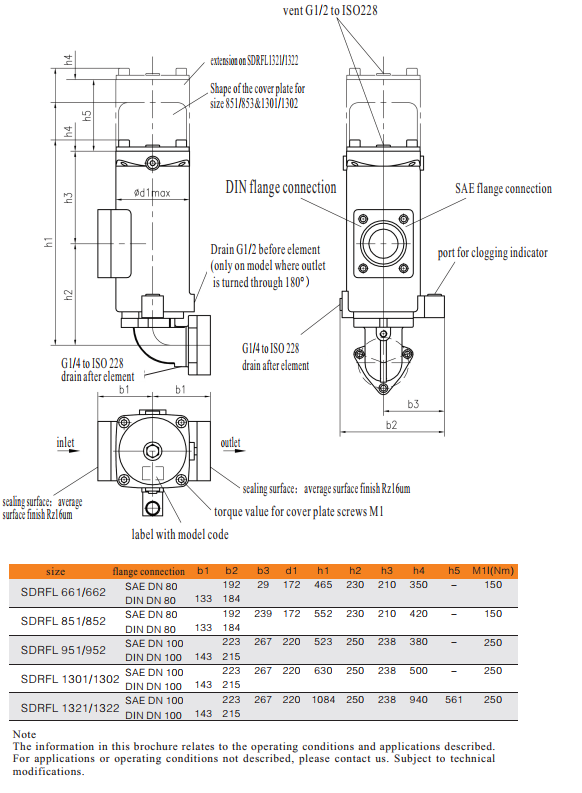 Crane Filter,Machine Filter,Cast Version Filter,Stainless Steel Cast Version Filter
Xinxiang Shengda Filtration Technique Co., Ltd. , https://www.shengdafiltration.com