On July 15, 2018, it was the 65th birthday of FAW and the birth day of the Chinese automobile industry. As a member of FAW Group and Liberation Company, Xichai sent the most sincere blessings in the first time.
Xichai sent blessings for FAW liberation
In the past 65 years, FAW's products have spread over 9.6 million square kilometers in the motherland, becoming the most trusted brand of millions of users. Many users have known each other with FAW for many years, and they are walking along with Xichai.
User blessing for FAW liberation
FAW Jiefang Xichai is the oldest engine company in China. Since its establishment in 1943, the factory has been striving for hard work and independent innovation, and has experienced four stages of entrepreneurship. In the first stage of entrepreneurship (1943-1991), FAW Jiefang Xichai created the first in many industries, and sent thousands of talents to the society, winning the reputation of "out of products and talents". In the second stage of entrepreneurship (1992-2000), Xichai joined China First Automobile Group Co., Ltd., and its business appearance changed tremendously, and its competitiveness improved significantly. It became a banner of Wuxi City and the diesel engine industry at that time. In the third stage of entrepreneurship (2001-2010), Xichai developed the CA6DL diesel engine, which formed seven series of products, which rang the "Aowei" brand and reached the stage of sales revenue exceeding 10 billion.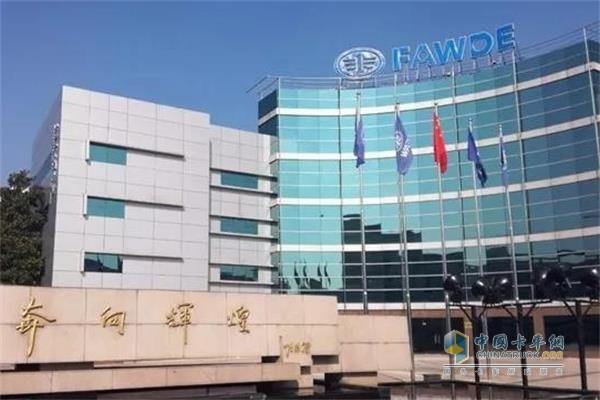 FAW Jiefang Xichai Engine Division
Since 2011, FAW Jiefang Xichai has started its fourth venture. At present, FAW Jiefang Xichai owns 4 platform products of Aowei, Hengwei, Kangwei and Jinwei, with a displacement of 2 to 13 liters and a power coverage of 40 to 550 hp. Over the years, FAW Jiefang Xichai products have been well received by users with its excellent characteristics of low fuel consumption, low emissions, low noise, high torque, strong power and reliable quality. Through continuous implementation of the high performance model, in recent years, the quality performance of FAW Jiefang Xichai has always been among the best in the FAW Group. I believe that with the strong "core" of Xichai, the wheels of FAW will surely run fast and never stop!
Reading volume:
Improve your ROI within a remarkably short period of time with the Quantus Fiber Laser. With faster speeds than plasma and a higher precision than Waterjet, the Quantus is priced well below other traditional Fiber Laser solutions, without any sacrifice in quality.
As a low maintenance CNC solution, the Quantus Fiber Laser effectively reduces high labor costs and nearly eliminates having to replace regular consumable parts associated with expensive Laser systems. This helps keep your expenses down and your production at an all time high. With power levels starting from 1500 Watts up to 8000 Watts, there is a Quantus to fit your budget and production needs.
Cut through nearly any type of metal quickly and easily with a high range of precision and accuracy. Coupled with MultiCam`s advanced and easy-to-use CNC control software allows your employees to efficiently integrate the Quantus into your workflow. Because of its versatility, the Quantus Fiber Laser is the most advanced, industrial grade and cost effective Laser cutting system on the market.
With a long rated Laser life of up to 100,000 hours, spend more time improving your throughput and less time setting up the machine. In addition, the Quantus Fiber Laser is backed by MultiCam`s world-renowned reputation for quality customer service and support. With 60 technology centers across the globe, you`ll have qualified service and support associates near you.
Fiber Laser Marker,Fiber Laser Metal Cutter,Fiber Laser Nozzles,Fiber Laser Industrial
JINAN XUANLIN MACHINERY CO., LTD. , https://www.cncfiberlaser.com