According to Reuters, a French consortium headed by Bouygue Construction has recently developed a new type of electric vehicle charging system based on old batteries, which can be used to ease the power supply pressure of dozens of cars at the same time. The charging stations of the common Paris electric car self-service rental system generally have 4-5 charging plugs, and the grid level is only equivalent to an ordinary family. However, it can be imagined that during the peak hours of work, there will be dozens of employees in a unit that will have charging requirements at the same time. This will put pressure on the grid system of the building and the power connection equipment needs to be updated.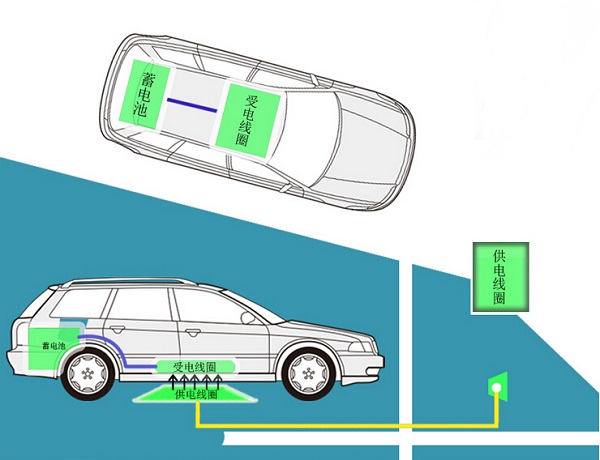 This newly developed system can turn old batteries into electricity storage, allowing them to absorb electricity in the evening and release them gradually during the day to ease the pressure of simultaneous charging of multiple cars. The system was jointly launched by French Bouygue Construction Company, automotive manufacturer Renault, Electrical Engineering Group Alstom, and cable manufacturer Nexan, with a project budget of 13 million euros. (1 euro is about 7.88 yuan)
The Renewable lithium-ion battery Renault electric vehicle is a key component of the system. Lithium batteries can no longer be used if they lose 20% to 25% of their charge capacity, but they can be used to store electrical energy. Renault sells electric cars and rents car batteries. It currently owns and manages 47,000 batteries of four different models. The new charging system is suitable for all brands of cars. At present, the new charging station has been piloted by Bouyig and Renault and will eventually be sold to office buildings and campus parking lots.
Thomas Orsini, Renault's head of business development for electric vehicles, said: "This is a very cheap form of storage because the cost of the battery has been calculated on scrapped vehicles." Alan Robbie of Nexans Alain Robic stated that the charging station will be modular like "Lego blocks" so that companies can build according to their own needs.
Serva Lacire, director of energy and services at Bougain, said that it is still too early to talk about the cost of the system, and the commercial price of the new system will be given in one year.
IHS, an automotive consulting company, predicts that in 2014, it will produce 217,000 electric vehicles globally, which is expected to account for 0.25% of the world's total automobile production of 87.7 million vehicles. By 2020, this number will rise to nearly 10,000 electric vehicles, which is the total output expected. 0.9% of the 1.04 billion vehicles.