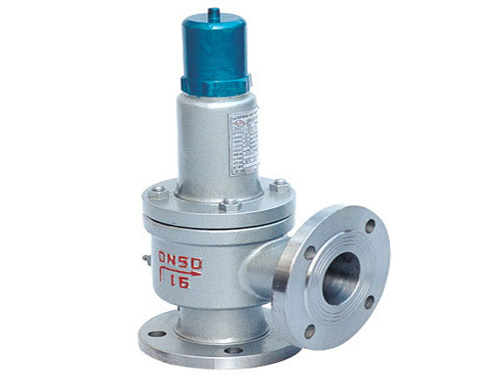 Shanghai Wuyue Safety Valve believes that everyone is no stranger to the industry. The reason why the Five-Yue Safety Valve has become a respected brand has been inseparable from Wuyue's hard work in recent years. Based on time, the Five-Yue Safety Valve officially proposed the concept of brand marketing that began in 2008. Prior to this, the Five-Yue Safety Valve was still a little-known small business.

In 2008, sales of the Wuyue safety valve market entered a grey period, and sales have been stagnant. The company began to try to do print advertising, but also brought some benefits, but it is not long. Next, the company contacted Shangyue Media and conducted online marketing planning and packaging for the company. Before finding Shangyue Media, Wuyue Company also conducted a survey on the Internet through the survey company. The purpose of the survey was to understand where the customer's order channels came from. As a result, more than 80% of users were accustomed to finding customers from the Internet. This gave Wuyue safety valve is a great inspiration, decided to test water Internet marketing, looking for a media partner with experience and strength, to build 5MOUNTAINS brand of Wuyue, open the road to Internet marketing.

After joining hands with Shangyue Media, Wuyue Safety Valve has undergone a new development.

Shangyue Media appointed commissioner and the Five-Yue Safety Valve reached a one-on-one service and customized a series of online marketing plans for Five Sacred Mountains, including online spring-loaded safety valve product planning, corporate advertising copywriting, website building, internet marketing training, and internet marketing outsourcing. Online advertising, network marketing strategy analysis, etc.

With the use of advantageous resources for the development of Internet marketing, Wuyue also invested a lot of manpower and financial resources for this purpose. Wuyue Safety Valve has successively created a number of safety valve marketing websites and invested a large number of online advertisements in the valve trading network of Shangyue Media. In China, pump and valve supermarkets, pump valve product promotion chains, pump and valve information promotion chains, and industrial product promotion Chains, hot e-commerce forums, and online media sales websites promote advertising. In addition, the company has fixed and trained five network marketing specialists, and through the occasional online marketing training provided by Shangyue Media, it always keeps abreast of the latest network marketing knowledge and skills.

With decisive investment and hard work, the Wuyue safety valve finally ushered in the harvest season. By the end of 2009, the total sales of the safety valve of Wuyue exceeded the 10 million yuan mark for the first time. In recent years, Wuyue Safety Valve has always been a strategic partner with Shangyue Media, creating one after another peak.

In 2010, the sale of Shanghai Five-Yue Safety Valves took off all over the country. The factory direct sales were aimed at users. At that time, agents had not been recruited throughout the country and more than 500 direct terminal customers were developed.

In 2011, the sales area of ​​Shanghai Five Valuation Safety Valves contacted overseas markets and entered Singapore, Vietnam, Thailand, South Korea, and China Taiwan for the first time.

In 2012, Shanghai Wuyue Safety Valve received the title of the best safety valve supplier of the year through an online voting system. The area of ​​product sales has expanded even further. Products entered the nuclear field for the first time and became one of the few downstream suppliers.

In 2013, Shanghai Five Safty Safety Valve further implemented the brand marketing strategy, participated in the forum summit of the international high-end valve industry, participated in the well-known foreign pump and valve exhibition, and laid a solid foundation for the Five-Yue brand safety valve to enter the international market.

In 2014, Shanghai Wuyue Safety Valve started its agency at home and abroad, and its products have entered more than 20 countries and regions such as Asia, Europe, and Latin America. They have been well received by users at home and abroad and have repeatedly accepted users from well-known foreign oil fields, power stations, and chemical industries. Wu Yue company inspection.

Success requires hard work, but it also depends on opportunities. Shanghai Wuyue Safety Valve (www.China-Safety-Valve.com) has rapidly become a well-known brand at home and abroad in recent years, relying on hard work and opportunities. The most admirable thing for Wuyue Safety Valve is Shangyue Media Co., followed by the coordinated operations of the company's various departments, and hundreds of employees and management personnel. It is through the Bole Company and Yuewu Group, such as Shangyue Media, that this group of dare to dare to fight is the brilliant team that has today Shanghai Wuyue Safety Valve Company.