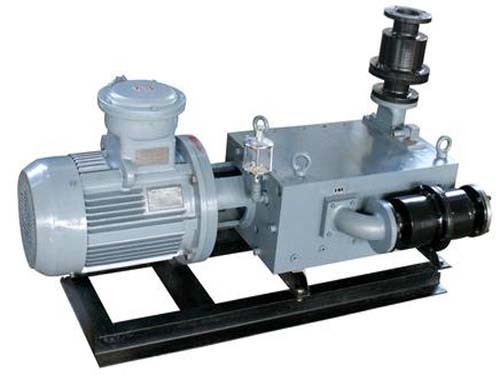 Oil dry mechanical vacuum pump (also called dry mechanical pump) means that the pump can start to pump air from atmospheric pressure, and can also directly discharge the pumped gas to the atmosphere. There is no oil or other working medium in the pump chamber, and the pump The ultimate pressure is the same or similar mechanical vacuum pump as the oil-sealed vacuum pump.

Performance and use: The chemical and pharmaceutical claw pump (vertical structure) is especially suitable for petroleum, chemical and other industries: (1) It can remove acidic gases such as tetrahydrofuran. (2) can remove condensable gases: such as alcohol, gasoline and so on. (3) Can remove flammable and explosive gases: such as oxygen, hydrogen, methane, etc. (4) HC series can remove strong acid gases: such as hydrogen chloride gas, hydrogen fluoride gas, sulfuric acid gas and so on. (5) Does not produce industrial wastewater. (6) Long maintenance and repair period.

Beijing Langbiao Technology Co., Ltd. is mainly engaged in the research and production of clean vacuum, and forms mass production. It is the first leading company in China to develop dry vacuum pumps. Through unremitting efforts, the company gradually developed a mature multi-series dry vacuum pump, with a number of independent intellectual property rights, to fill the gaps in the domestic technology, and the technical performance to meet or exceed the international most advanced level in the chemical, pharmaceutical, Space, biology, oil and gas recovery and other fields occupy an important position.