Spindle Speed:
<5000rpm
Process Type:
Heavy Processing
Voltage:
380V, 220V 50herz, Can Be Customized
Machine Item:
Double Side Thickness Planer
Machine Painting Color:
Be Made According to Your Need
Price:
More Competitive Price Than Other Competitors
After-Sales Service:
24 Hours Technical Support by Email, Call, Video
Warranty Time:
Offer Free Spare Parts and Service Within 12 Month
Working Experience:
Twenty Years′ Experience
Delivery Time:
Quick Delivery in 3 Days
Max. Working Width:
630mm
Max. Working Thickness :
200mm
Transport Package:
Customized
Specification:
2350*1268*1680mm
1,Main technical parameter:
The cast iron bed with good shock absorption and stability is processed by the CNC machining center once to provide a good foundation for the cutter shaft and feeding.
The specially processed spindle and high-precision imported bearings provide a very healthy heart for the whole machine.
The cutter shaft and pressure roller on the machine tool and the smooth feeding mechanism are equipped with manual fine adjustment and maneuvering mechanism, which makes the positioning quick. The pressure-planing part feeds the pressure roller in series, and the thrust is strongly balanced
2 Parameter:Â 
| | | | | |
| --- | --- | --- | --- | --- |
| Main technical data | MB204F/MB204FL | MB204H/MB204HL | MB206F/MB206FL | MB206H/MB206HL |
| Max. working width | 430mm | 430mm | 630mm | 630mm |
| Max. working thickness  | 200mm | 200mm | 200mm | 200mm |
| Min. working length | 260mm | 260mm | 260mm | 260mm |
| Max. planing depth             (upper cutter head) | 8mm | 8mm | 8mm | 8mm |
| Max. planing depth           (bottom cutter head) | 5mm | 5mm | 5mm | 5mm |
| Cutter head planing diameter | ¢101mm | ¢101mm | ¢101mm | ¢101mm |
| Cutter head speed | 5000r/min | 5000r/min | 5000r/min | 5000r/min |
| Feeding speed | 4-16m/min | 0-16m/min | 4-16/min | 0-16m/min |
| Cutter head motor | 7.5kw/7.5kw | 7.5kw/7.5kw | 11kw/7.5kw | 11kw/7.5kw |
| Feeding motor | 2.2kw | 2.2kw | 3kw | 3kw |
| Machine weight | 2100kg | 2450kg | 2500kg | 2800kg |
Detail machine pictures, all photoes are for 100% real shooting ! For more pictures, video and details, please email me!
Product show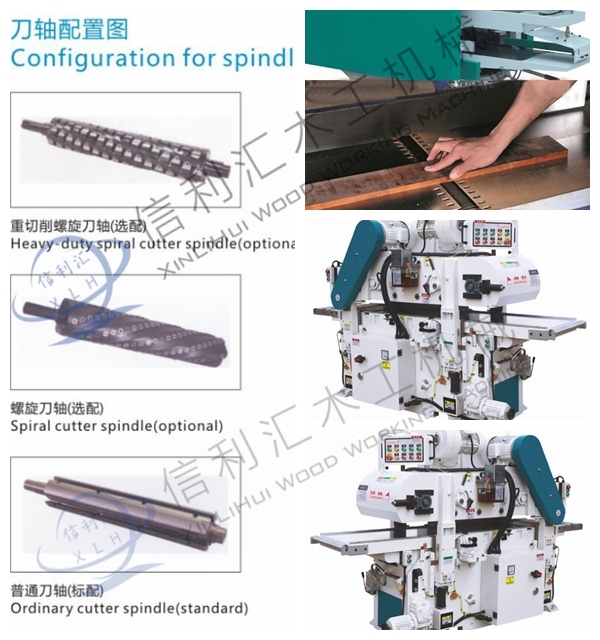 Detail Show 


Main features:
1. Machine frame made from high quality whole casting, machining with special treatment and precision machining, with stable performance, rigidness, good precision.
2. Working table use special high-quality wear-resistant materials, the special treatment, precision grinding and hard chrome-plated, the table is beautiful surface, smooth, good wear resistance.
3. Main spindle use high-strength special steel, with special heat treatment, precision machining and dynamic balancing treatment, with precise assemble and testing, its stable operation, stable performance, durability, good processing accuracy.
4. Main spindle use SKF high precision grade bearings, with precision assembly and high-speed running constant temperature testing, qualified to ensure the spindle performance stable operation, good accuracy.
5. For the feeding system structure, use flexible pressing claws can adjust pressing pressure, to ensure the workpiece surface is not crushed, and also can meet the strong feeding requirements, to achieve high-speed feeding and planning.
6. Feeding use stepless variable speed, ensure planning quality for different kinds of wood.
7. Upper planning system adapts up & bottom driven roll, ensure enough strength for feeding.
8. Lifting system with digital display, make operation easy and convenient.
9. The machine adopts centralized lubrication system, equipped with hand-held pump, lubricate for sliding guide rails, slide plates and other lubrication point, easy to operate, more hummization.
10. Main electrical components, transmission parts are imported components of international brands, performance is stable, good reliability.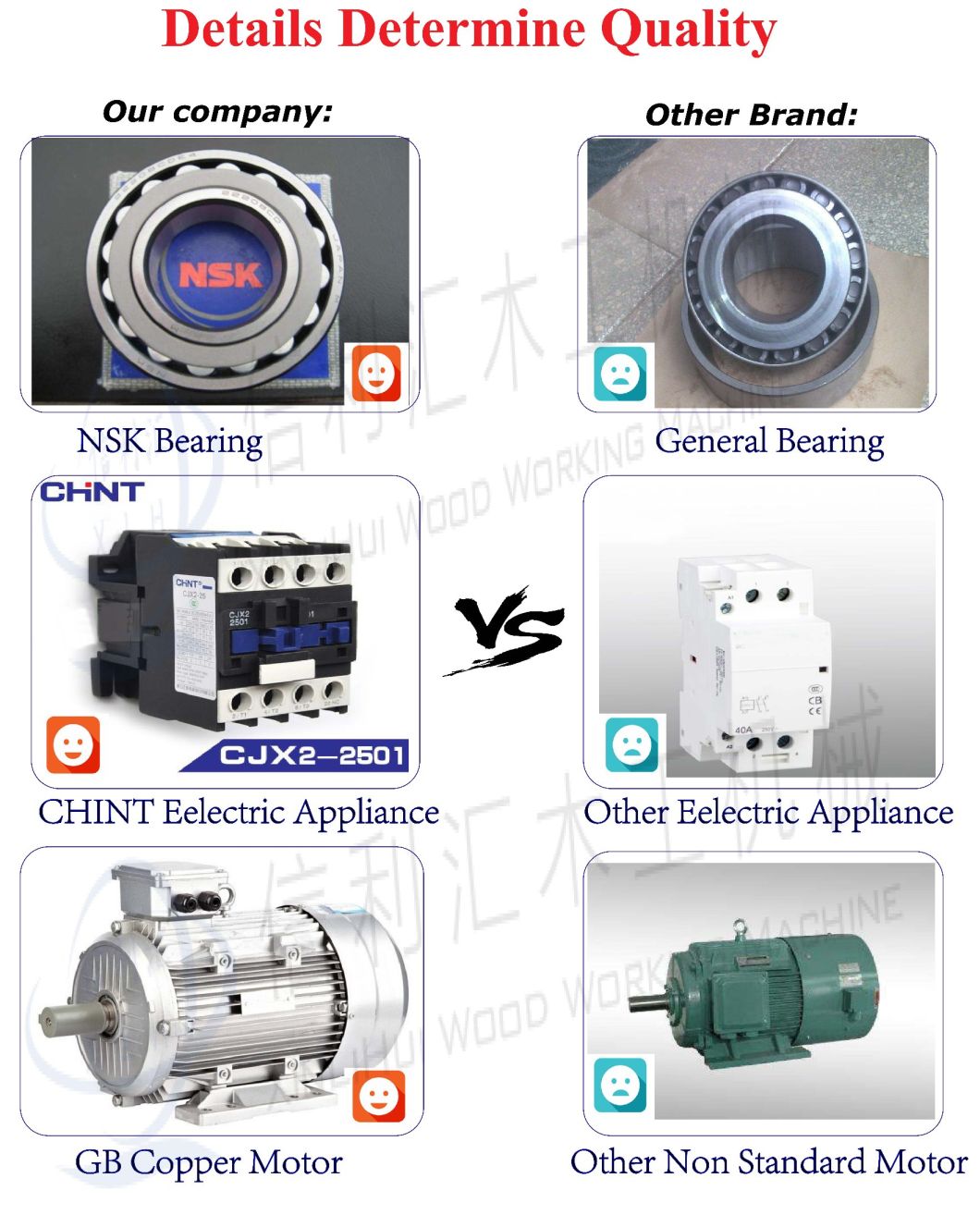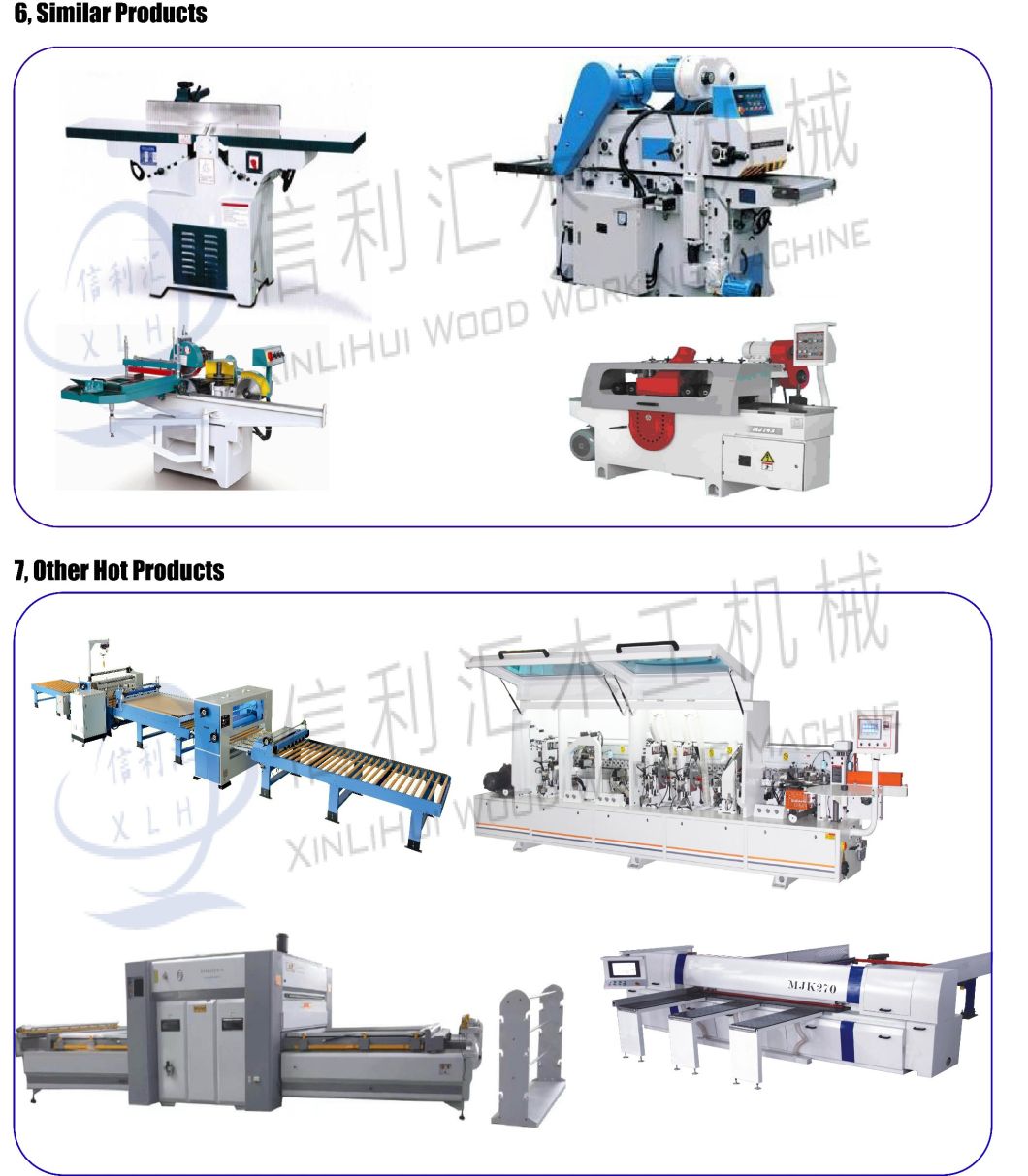 8, Company Information
Qingdao  Xinlihui Machinery Co., Ltd is one of the large-scale woodworking machinery manufacturer in China. The company is located in Wangtai town. 

Our company is a comprehensive enterprise which is specialized in research and development, design, manufacturing, sale and service. With advanced production equipment and professional technical staff of research and development, and management. Which is formed a unique management model and the standardization of production process. 

The leading products of woodworking products are CNC router, panel saw series, sanding machine series, woodworking drill machine, Pur wrapping machine, paper sticking machine, vacuum laminating machine, edge banding machine, computer engraving machine and the other series and over sixty standards.  With the scientific management, unique technology, and innovative products to meet customer demands. Our products get a very high reputation from our customers at home and abroad.  Our products are sold across the country and to Russia, Ukraine, Middle-East, South Africa, Southeast Asia, Central Europe and the other countries and areas. We have earned the trust of customers and our product process is in the leading level among the same industry of domestic.  It creates a famous brand called "XINLIHUI" and our products sell well both at home and abroad. It is the most trusted brand to our customers. 
We would like to work a new win-win development with the insight colleagues and we welcome all the new and old friends to visit our company and crest a brilliant tomorrow together.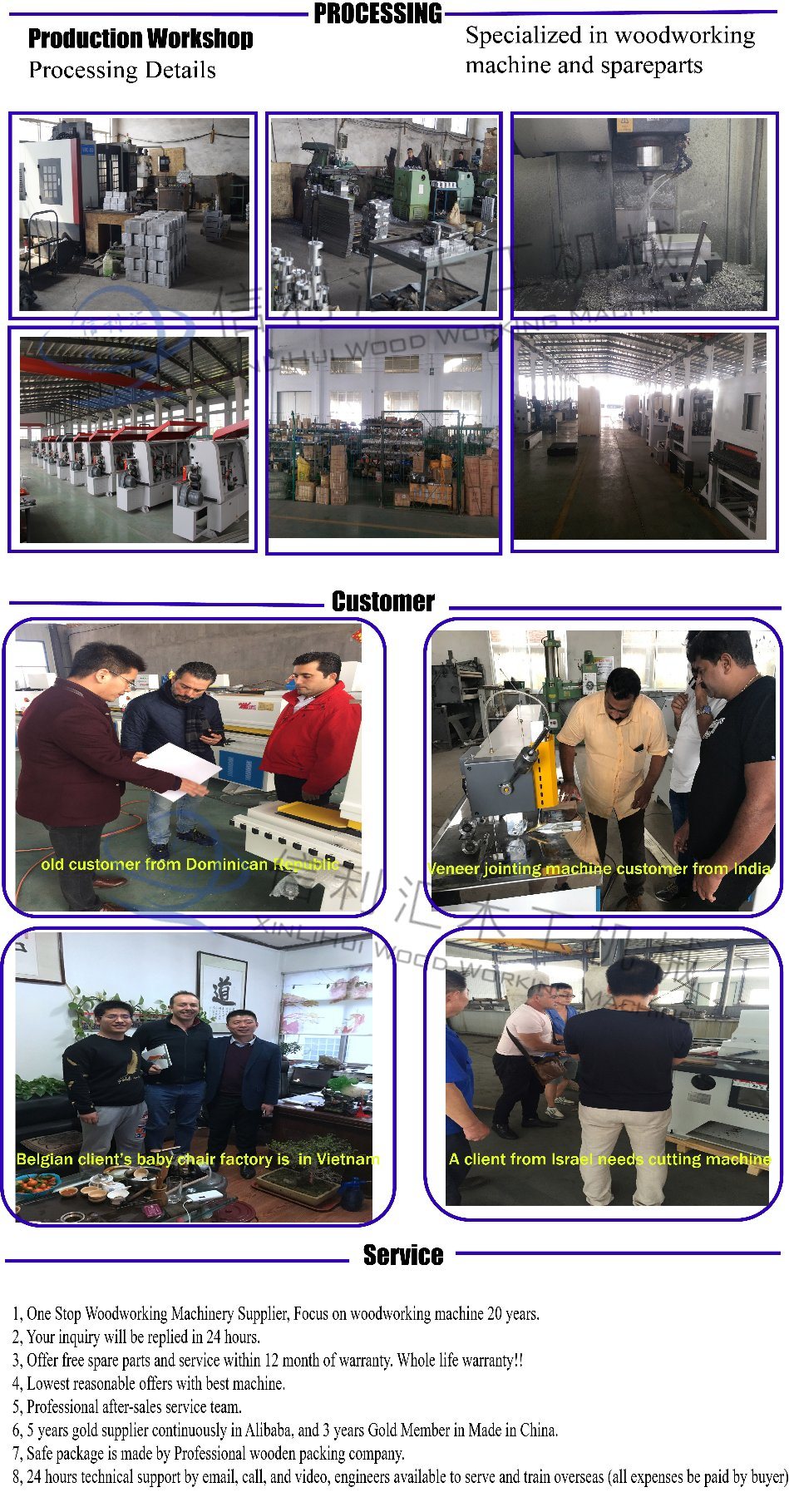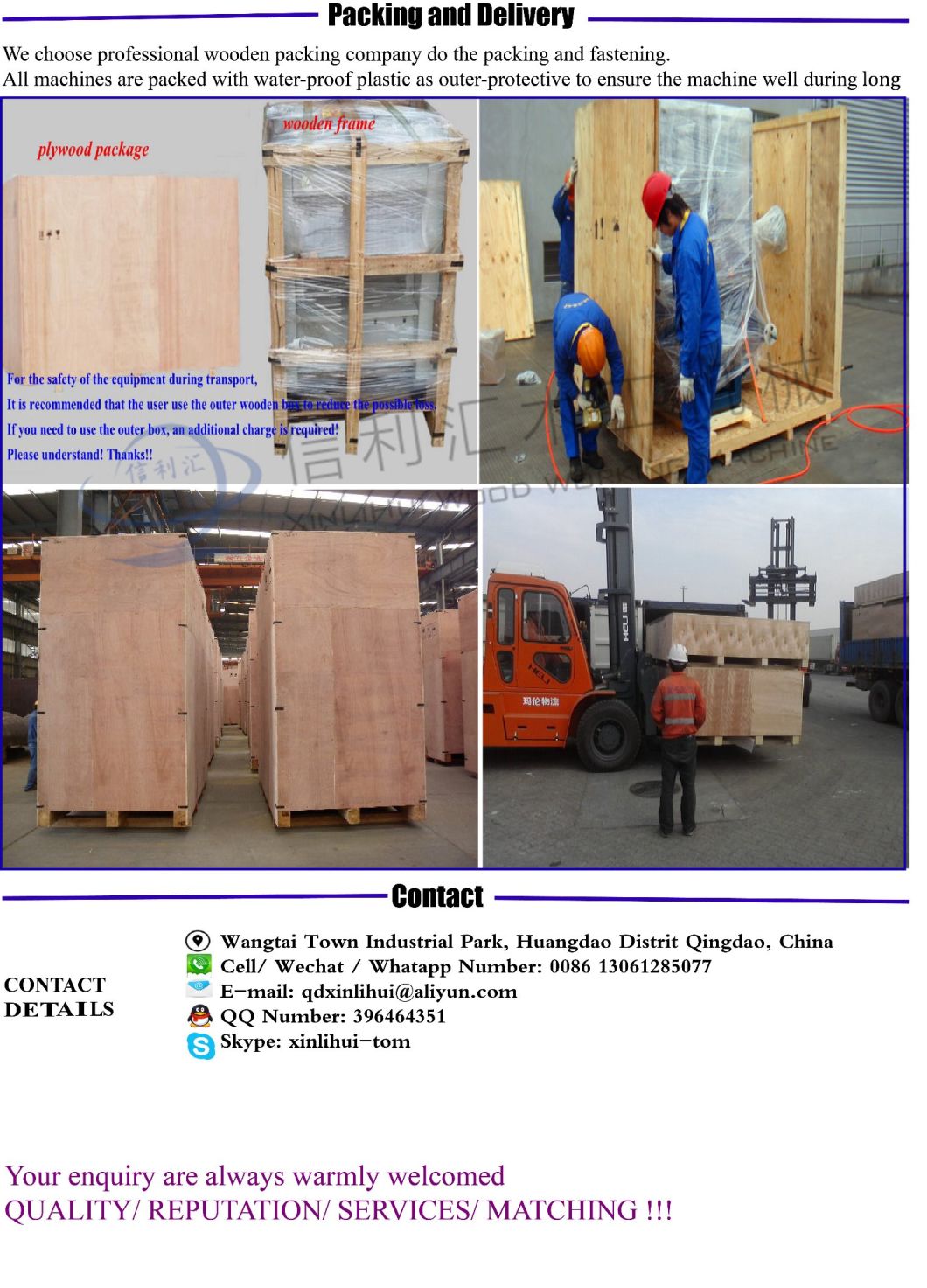 When an aircraft is landed for ground service or maintenance, the confined inner space will need an air conditioner to adjust the temperature.
Tentcool desigened Aircraft Ground Service & Maintenance Air Conditioner helps to supply comfortable air to protect the crews, engineers or the equipment. Remote and harsh environment can be ignored. Large area maintenance shelter can also be like a city office.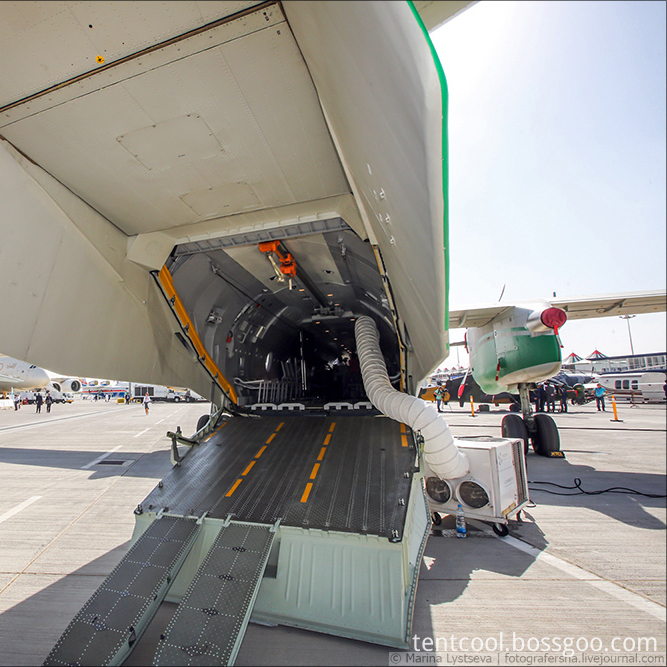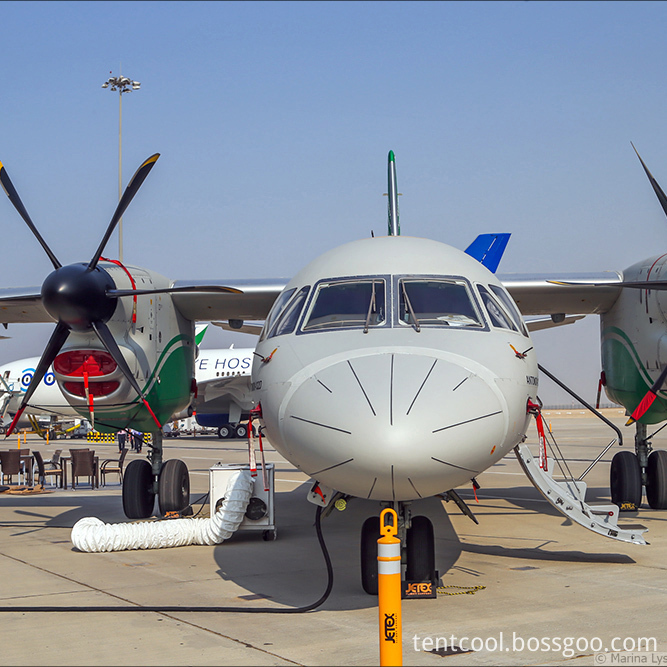 Technical Data:
| | | | | | | |
| --- | --- | --- | --- | --- | --- | --- |
| Model No. | | TTAC-07HCWa | TTAC-12HCWaS | TTAC-18HCWaS | TTAC-40HCWaS | TTAC-70HCWaS |
| Type | | Vertical | Vertical | Vertical | Horizontal | Horizontal |
| Cooling capacity | kW | 7.00 | 12.00 | 18.00 | 40.00 | 70.00 |
| Heating capacity | kW | 7.70 | 13.50 | 19.50 | 45.00 | 77.00 |
| Electric Heating | kW | 3.00 | 4.00 | 6.00 | 8.00 | 15.00 |
| Rated cooling power input | W | 2550 | 4150 | 7000 | 17500 | 30200 |
| Rated heating power input | W | 2650 | 4450 | 8500 | 18500 | 31400 |
| Rated cooling current input | A | 12.2A | 7A | 11.7A | 29.5A | 51.1A |
| Rated heating current input | A | 12.7A | 7.5A | 13.2A | 31.2A | 53.0A |
| Evaporating side airflow | m3h | 1000 | 2000 | 3000 | 5500 | 5500 |
| Condensing side airflow | m3h | 3500 | 5000 | 10000 | 22000 | 22000 |
| Air pressure | Pa | 200 | 200 | 200 | 200 | 200 |
| Compressor MFG | | GMCC | PANASONIC | PANASONIC | PANASONIC | PANASONIC |
| Evaporating side Noise | dB(A) | ≤40 | ≤45 | ≤48 | ≤52 | ≤52 |
| Condensing side Noise | dB(A) | ≤55 | ≤60 | ≤65 | ≤70 | ≤72 |
| Net Weight | kg | 125 | 200 | 260 | 380 | 780 |
| Dimension (L x W x H)) | mm | 740*620*1120 | 835*735*1275 | 930*850*1380 | 2100*1100*1210 | 2800*2100*1210 |
Aircraft Ground Service & Maintenance Air Conditioner
Aircraft Ground Service & Maintenance Air Conditioner, Airplane parking Air Conditioner, Aircraft Hangar Air Conditioner, Airport Service Air Conditioner
Taizhou Tentcool Electrical Appliance Co., Ltd. , https://www.tentcool.com