Model NO.:

CSNXB150

Pressure:

High Pressure Mechanical Seals

Temperature:

Temperature Mechanical Seal

Standard:

Standard, Nonstandard

Balance:

Balanced

Working Temperature:

150deg

Recovery:

35

Trademark:

ClingSeal

Specification:

1270*1270; 1500*1500; 1270*3810; 1500*4500MM

HS Code:

4008210000
Structure:

Single End

Speed:

General Speed Mechanical Seal

Performance:

High Pressure

Type:

Csnxb150

Density:

1.8g/cm3

Compressibility:

7~17

Thickness:

0.5-5.0mm

Transport Package:

Ply-Woode Case

Origin:

China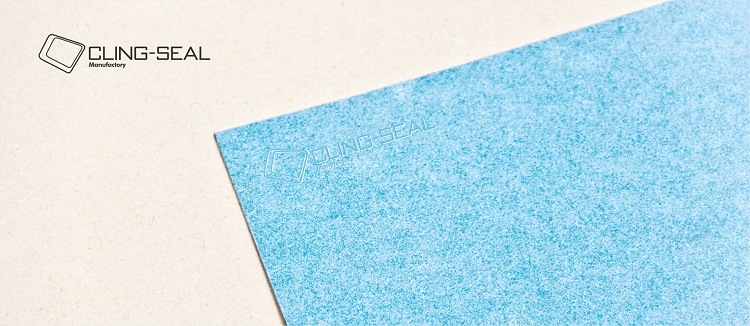 From this page you can purchase non asbestos jointing gasket sheet from 0.5 to 5mm thickness. Remember that as a general rule you should select the thinnest material possible for your application.
General Properties of Non-asbestos jointing gasket sheet compressed with aramid firbre and NBR.It generally have very good oil resistant properties. They are also good for use in applications that put them into contact with water, petrol, or natural gas.
As such, non-asbestos jointing gasket are used in air compressors, diesel engines, pipelines, and many other general industrial and marine environments.
If you can't find what you are looking for, or require a bespoke material, please do not hesitate to contact us.
Is Non-Asbestos jointing sheet the Best Material for My Application? If you are unsure as to which material is best for your application then you can consult our gasket material selector. Material specifications can be downloaded from the link on the left of this page.
Alternatively, we are always happy to offer technical help and advice and so if you require assistance then please do not hesitate to contact us.    
Product Information:
It made of aramid fiber, non asbestos mineral fiber, synthetic fiber, synthetic oil resistant rubber, Compressed by hot roller, vulcanized.
Product Type
It have following type based on different temperature(Numbers means peak temperature)
CSNXB150; CSNXB250; CSNXB350

Product Features:
·Good adaptability and durability, good sealing, no delamination, high yield
·An economical sealing gasket and exhaust, manifold gasket material
·Proved by ISO9001 UKAS,100% no asbestos
·Good oil-resistance.
Product  Application:
Engine, Air compressor, Gearbox ,Pipe line and Flange sealing
Product Size:
Thickness-------0.5-5.0mm
Size---1500*1500mm,1500*2000mm,1500*4500mm,1270*1270mm,1270*3810mm
Size can be customized by clients.
Physical Property:
Items
CSNXB150
CSNXB250
CSNXB350
Tensile Strength
Mpa
7.0
8.0
10.0
Compressibility
%
7-17
Recovery

≥

%
40
45
50
Creep relaxation

≤

%
40
35
30
Density
g/cm3
1.8

±

0.1
Flexibility at room temperature

Bend 180

°

C on the rod with diameter which is 12 times of nominal thickness of the sample, no crack.

Immersed into ASTM 3# at 150

ºC

for 5h
 
Tensile Strength
MPa

≥

5.0
6.0
7.0
Weight Increase

≤

%
30
Immersed into ASTM B at21-30

ºC

for 5h
 
Thickness Increase
-
0-20
Flexibility
-
No crack
Working Temperature
Max/Continuous

ºC

200/150
300/250
350/300
Working Pressure
Max/Continuous
MPa
2.0/1.0
4.0/2.0
5.0/3.0
Product Shows




Product Technical Details
As a general rule, Non-asbestos jointing gasket sheet is:
• Good for use with water
• Good for use with petrol
• Have good resistance to oil

Customer Service
We are happy to answer any questions that you might have about this product. Please contact us for more information.

About Us
Cling-Seal Manufacturing co.Ltd. is a factory of manufacturing & export various gasket material and exhaust gasket in China. We have been sold our products for 12 years in China market, and 9 years in global market. We have more than 12 years experience in producing deferrent reinforced seal gasket paper.
  Ours main products are non-asbestos reinforced sheet, graphite reinforced sheet, double steel non asbestos (graphite) composite sheet, high quality reinforced perforated metal cylinder head gasket materials, flexible graphite gasket materials, compressed sheet jointing gasket materials, gasket filler materials etc. It is easy to cut gaskets at very cheap prices for a wide range of industries. Inserted metal could be tinplate or stainless steel. Thickness of tinplate is 0.18mm to 0.25mm. Thickness of stainless steel is 0.10mm (SS304,SS316),0.15mm (SS201). 
  All of our products are extensively applied in petroleum, chemical industry, electrical power, metallurgy, automobiles, motorcycle, ship building, food, paper, mining, steel and pharmacy etc. which help user to solve the leak problem, now our products have been sold to Europe, Japan, South Korea, Taiwan, Singapore, South America, Middle-East and Africa etc. many countries and regions.



 
Sichuan Aerolite precision tools technology Co., LTD , https://www.klwoodcutter.com