Measuring Principle:
Electrical Principles
Measurement Object:
Closed Pipeline
Electrode Materia:
SS316L
Transport Package:
Wooden
Electromagnetic flowmeter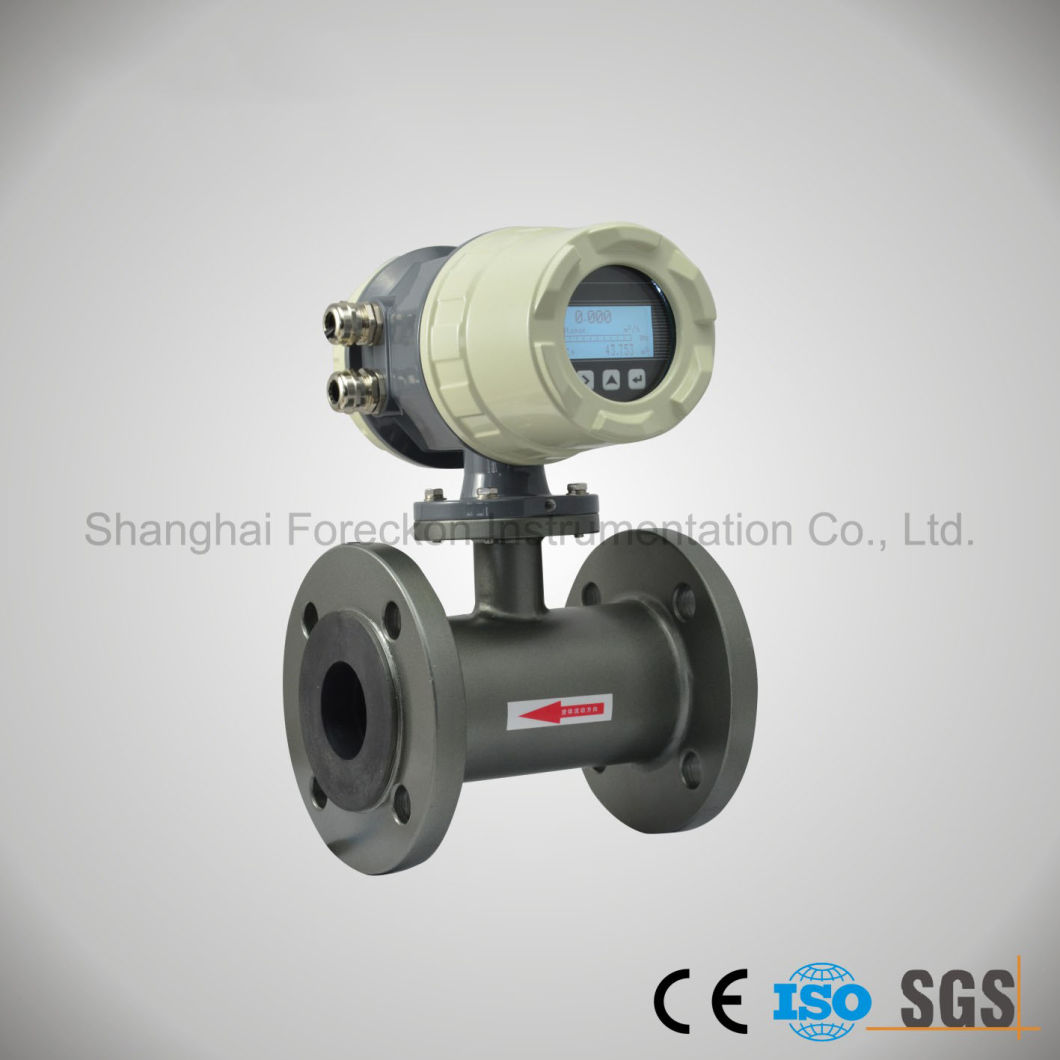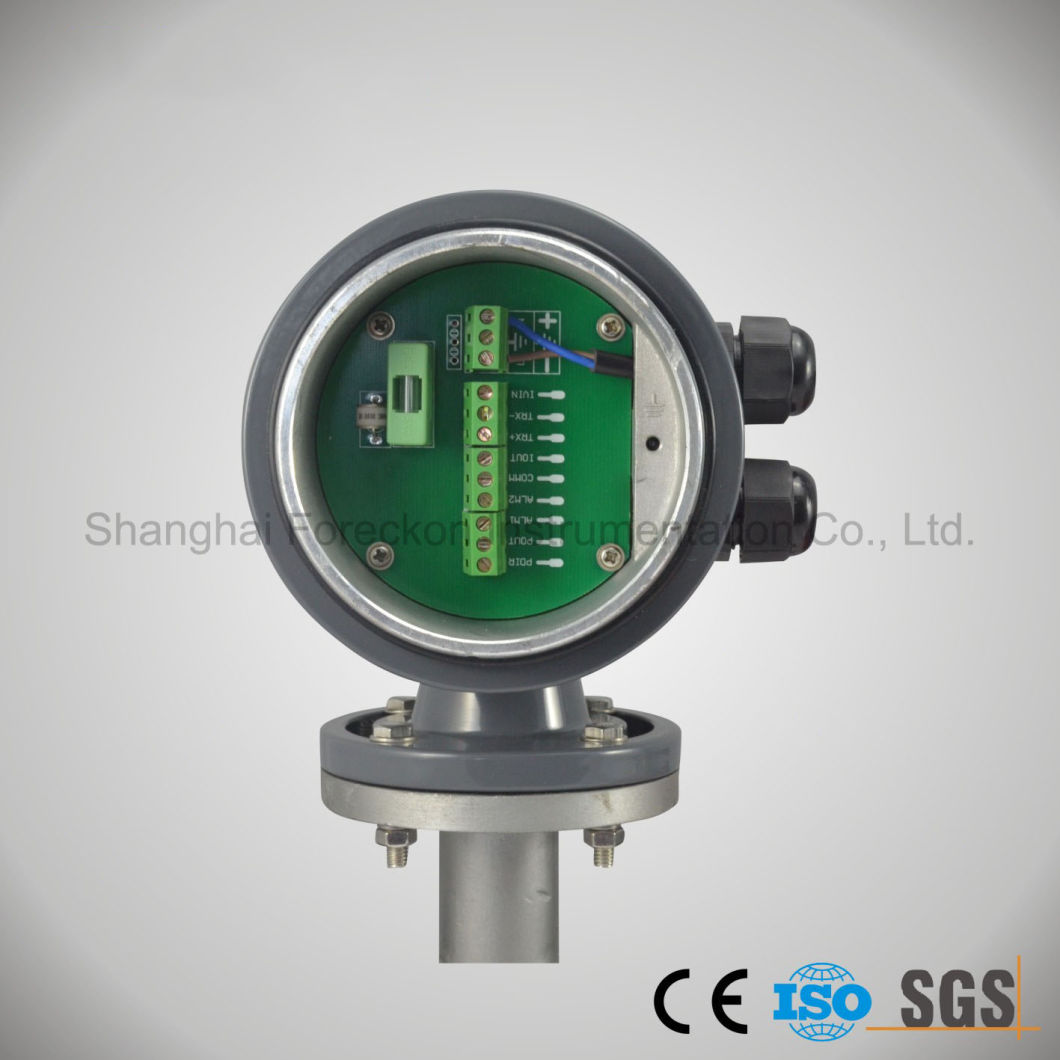 The measuring principle of electromagnetic flowmeter is based on the electromagnetic induction law of Farady. The sensor is mainly composed of measuring tube with isolate lining, a pair of electrodes installed by penetration of the measuring tube wall, a pair of coils and iron core to produce working magnetic field. When the conductive fluid flows through the measuring tube of the sensor, the voltage signal in direct proportion to the average flow velocity of the fluid will be inducted on the electrodes. The signal is amplified and treated by the transmitter to realize various display functions.
 
Main Applications:
Electromagnetic flowmeter

can be used to measure the volume flow of conductive fluid in a closed pipeline. It is widely applied in the flow measurement and control in the fields of chemical and petroleum industry, metallurgy industry, water and waste water, agriculture and irrigation, paper making, food and beverage industry and pharmaceutical industry.
 
Features:
-Large choice of liner materials like 316L,F4, PTFE, F46, Fs and rubber.


-DN 6 to DN2000 covers a wide range of pipe size. A variety of liners and electrodes are available to satisfy different flow characteristic.


-Electric conductivity of medium can be used for detection of product change.




-No additional pressure loss electromagnetic flowmeter.




-No moveable parts and long working life.




-Site digital LCD displays instantaneous flow, accumulative flow, flow rate. 




-Various output method, like 4-20mA, 0-5V, RS485 and pulse.




-Compact, split and plug-in types optional.




-Change the grounding as the third electrode.
 
DN

10mm~~2000mm

PN

 PN10 , PN16 , PN25 , PN40 , PN63 , PN100 , PN160 , PN250 , PN420

Electrode material

SS316L

Lining material

PTFE ,FS ,rubber or customize

Medium tem

0~70°C , max is  180°C

Shell material

carbon steel

Protection grade

I

P65 , IP67   and IP68

Connection

all applies(flange & screw thread)
 
Converter Technical Data:
 
Current output

4~20mA

Frequency output

pulse :
High level=external power supply-1V
External volts≤30 V
Low level ≤ 0.5V
Load current ≤ 50 mA
Max.frequency output :5KHz .
Frequency of pulse output:  0~5Hz .

Display

With 8digit LCD display

Display unit

Instantaneous flow units  : m 3  /h ,  m 3  /m , m 3  /s , L/h , L/m ,  L/s , G/h , G/m , G/s .  Total flow units: m 3 , L , G

.

Communication

MODBUS protocol ( optional ) or HART ( optional )

Protection grade

IP65

Power supply

220Â VÂ ACÂ +20/-60%Â  , 50/60Â Hz , 24Â VÂ DCÂ +50/- 25%Â  , max.10VA

EMC radiation standard

ENÂ 61326-1 : 2006Â  (BSÂ EN50081-1)

EMC anti-jimming standard

ENÂ 61326-1: 2006Â (BSÂ EN50082-1)

CEÂ security

ENÂ 61010-1 : 2001

Ambient temp.

5~55°C

Ambient humidity

<85 % r.h. (non condensation)
 
Stainless Steel Casting,Stainless Steel Caster Wheels,Stainless Caster Wheels,Steel Stem Casters
Yangjiang Xingyang Industry & Trade Co.,Ltd. , https://www.xycaster.com