Model NO.:
as customers request(all kinds of shape)
Marine Parts:
Foam Buoys and Fender
Usage:
Lr, ABS, Protection
Certification:
BV, ISO9001, CCS
Trademark:
Evergreen Maritime
Transport Package:
Wooden Packing
Surface Support Buoys
General surface support buoys are extensively used in single point mooring (SPM) system. The three main types are cylindrical buoys, chain-through buoys and pick-up buoys.
Construction of General Surface Support Buoys
Evergreen Maritime general surface support buoys are manufactured with high quality closed-cell PE/EVA resilient foam, encapsulated with self-coloured tough polyurethane elastomer skin.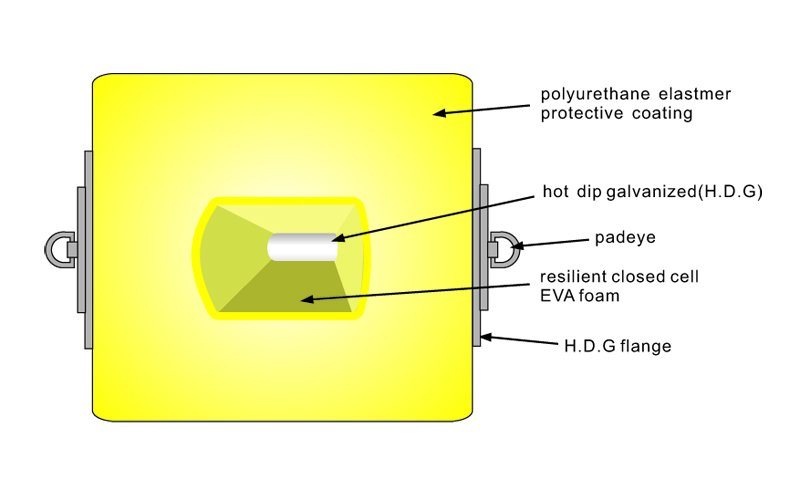 A. Laminated closed cell resilient foam core, unsinkable design
General surface support buoys are made with highest quality closed-cel PE/EVA foam. This resilient foam make the buoys self fendering with high impact absorption capacity. Even the skin was punctured, it also is unsinkable without absorbing water. With our unique laminating process, each foam core is integrity. The foam core cannot be ruptured after long time service.
B. Tough nylon filament reinforced polyurethane skin
General surface support buoys' skin is constructed of polyurethane elastomer which is reinforced with nylon filament. The polyurethane skin is unique elastomer specifically for offshore applications. It is high resistance to abrasion, fatigue and ultra violet degradation and is significantly more durable.
C. Steel work and end assembly
Through central steel tube with longitudinal gussets and external load distribution flanges at each end, epoxy coated or hot-dipped galvanized, are encased in a closed-cell urethane foam central body. Optional bail eye, clevis eye, swivel, chain locking plate, single locking pin end fitting are available.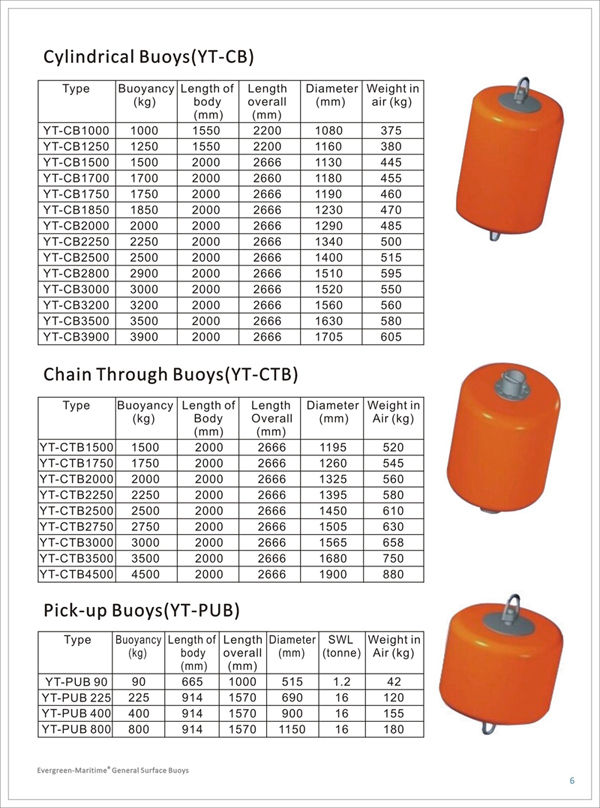 If you have any questions and requirements, please feel free to tell me. IÂ am happy to work for you.
Wish you all the best
 
Phone:0086 17663929277
 
HONGQI INSTRUMENT (CHANGXING) CO.,LTD , https://www.hongqi-instrument.com